Important information
Location: Near Shiv Murti, Nathdwara, Rajasthan, Indian
Festivals: Ganesh Chaturthi
Main Deity: Lord Ganesh
Languages: Hindi
Best Season To Visit: All-Time
A place to visit, Ganesh Tekri temple is located near Shiv Murti. This temple is surrounded by the Banas River and about 2.5 KM from Nathdwara. Ganesh Tekri is a very good place for a picnic in Rajsamand. Ganesh Tekri is just a short distance from Nathdwara, just a short way from Nathdwara to Udaipur on the road to Rajkiya Mahavidyalaya.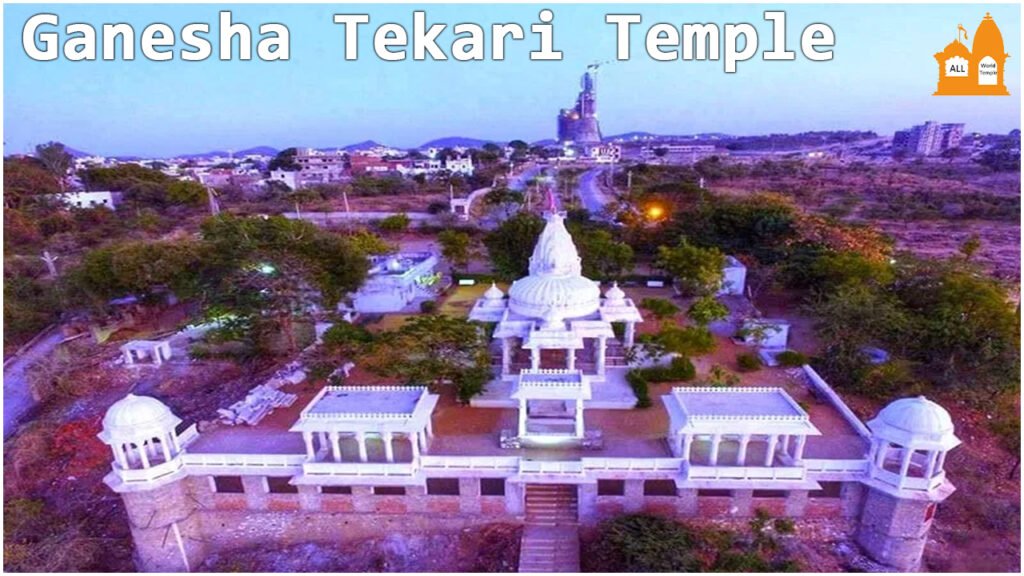 There is a Riddhi Siddhi Vinayak temple here, every morning and evening there is puja and aarti in the temple. There are big pujas and special darshan etc. during Ganesh Chaturthi etc. On special occasions, Ganesh Ji is specially prepared and the temple is decorated.
 In Nathdwara, there are many attractive places for a prayer of the Hindu God. One of these places is Ganesh Tekari. at Ganesh Tekri there is the big temple of Lord Ganesh and it is also a very beautiful place because it is surrounded by Giriraj Hill (Mountain) and Banas River.
Map of Nathdwara To Ganesh Tekri
More information about Nathdwara Temple Darshan Timing
Shrinathji Temple (Nathdwara) Daily Darshan Time
More information about Shreenathji Gaushala
Shreenathji Gaushala at Nathdwara
More information about Giriraj Parikrama
Giriraj Parikrama in Nathdwara
More information about Lalgagh Graden
Information about more places of Nathdwara: nathdwaratemple.org