Labh Panchami is known as Saubhagya Panchami, Gyan Panchami and Labh Pancham in Gujarat. In some regions, it is also known as Saubhagya-Labh Panchami. Saubhagya and Labh mean good luck and benefit respectively. Hence this day is associated with benefit and good luck. Below this post covers Wishes, Messages, Images, Quotes.
In Gujarat, Diwali festivities culminate of the day of Labh Panchami and this day is considered highly auspicious. It is believed that Puja performed on the day of Labh Panchami brings benefit, comfort and good luck in the life, business and family of the worshipper.
In Gujarat, most shop owners and businessmen restart their business activities on Labh Pancham after Diwali festivities. Hence in Gujarat, Labh Pancham is the first working day of Gujarati New Year. On this day businessmen inaugurate new account ledgers, known as Khatu in Gujarati, by writing Shubh on left, Labh on right and drawing a Sathiya in the Centre of the first page.
ईश्वर आपको, आपके घर और आपके
व्यवसाय को अनंत आनंद प्रदान करें।
Begin the new journey into the world of business
with great positivity.
it's time for new beginnings and new achievements.
wishing you.
Shubh Labh Pancham.
शुभ लाभ पंचम –
" लाभ पंचम पर, यह दिन
आपकी समृद्ध यात्रा में
एक नई शुरुआत
कर सकता है।"
May This LABH PANCHAM Brings Lots
of happiness in Life and Fulfil all Your Dreams.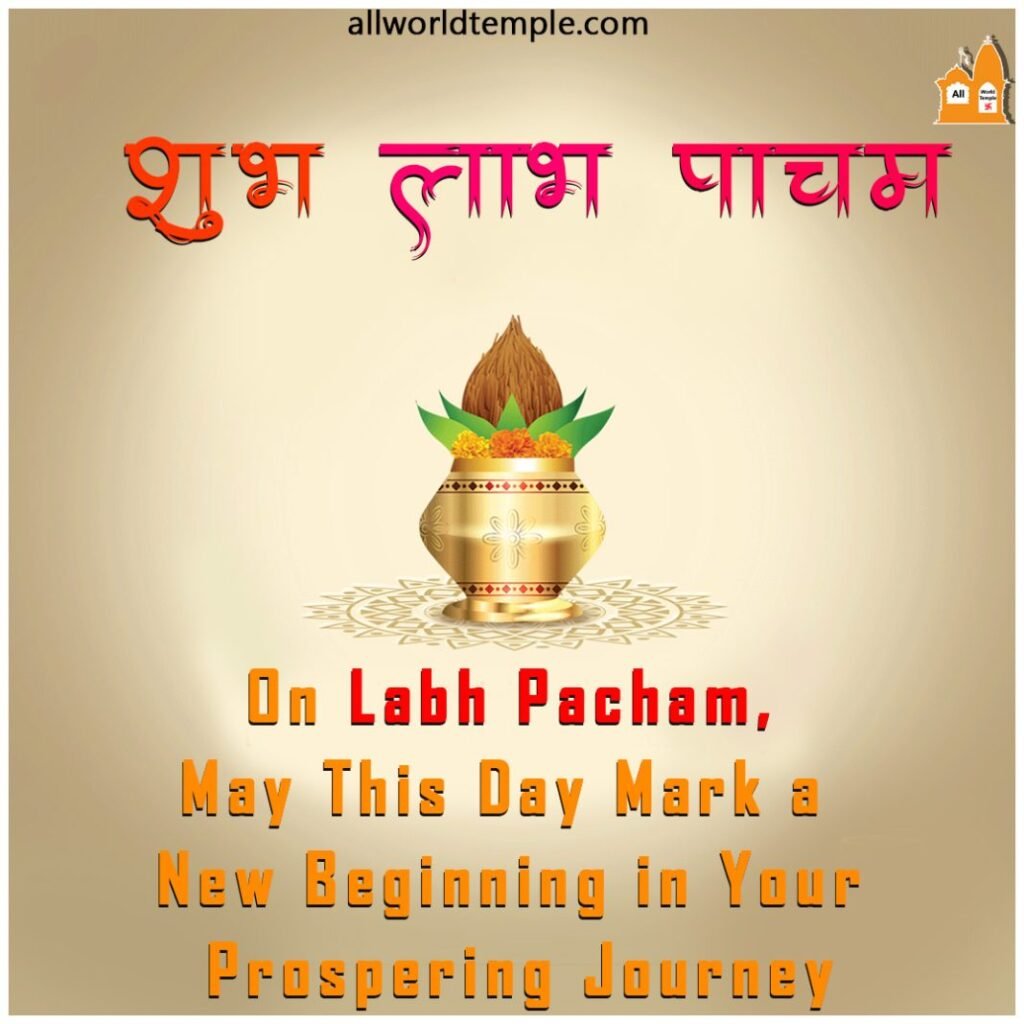 On LabhPancham,
May This Day Mark a
New Beginning in Your
Prospering Journey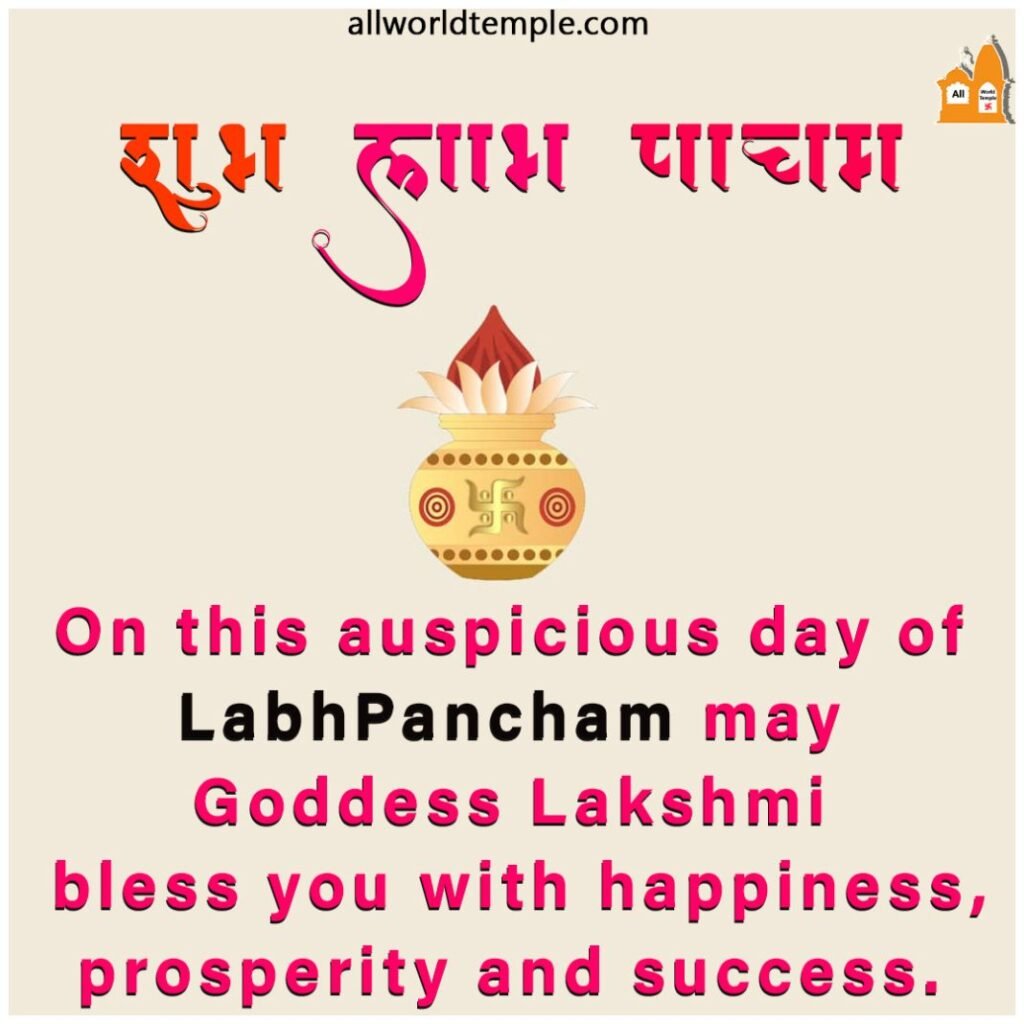 On this auspicious day of
LabhPancham may
Goddess Lakshmi
bless you with happiness,
prosperity and success.
The word Labh signifies benefit and good luck. LabhPancham is
Believed to be a very auspicious day for initiating a new business
venture & it is the first working day of the new year.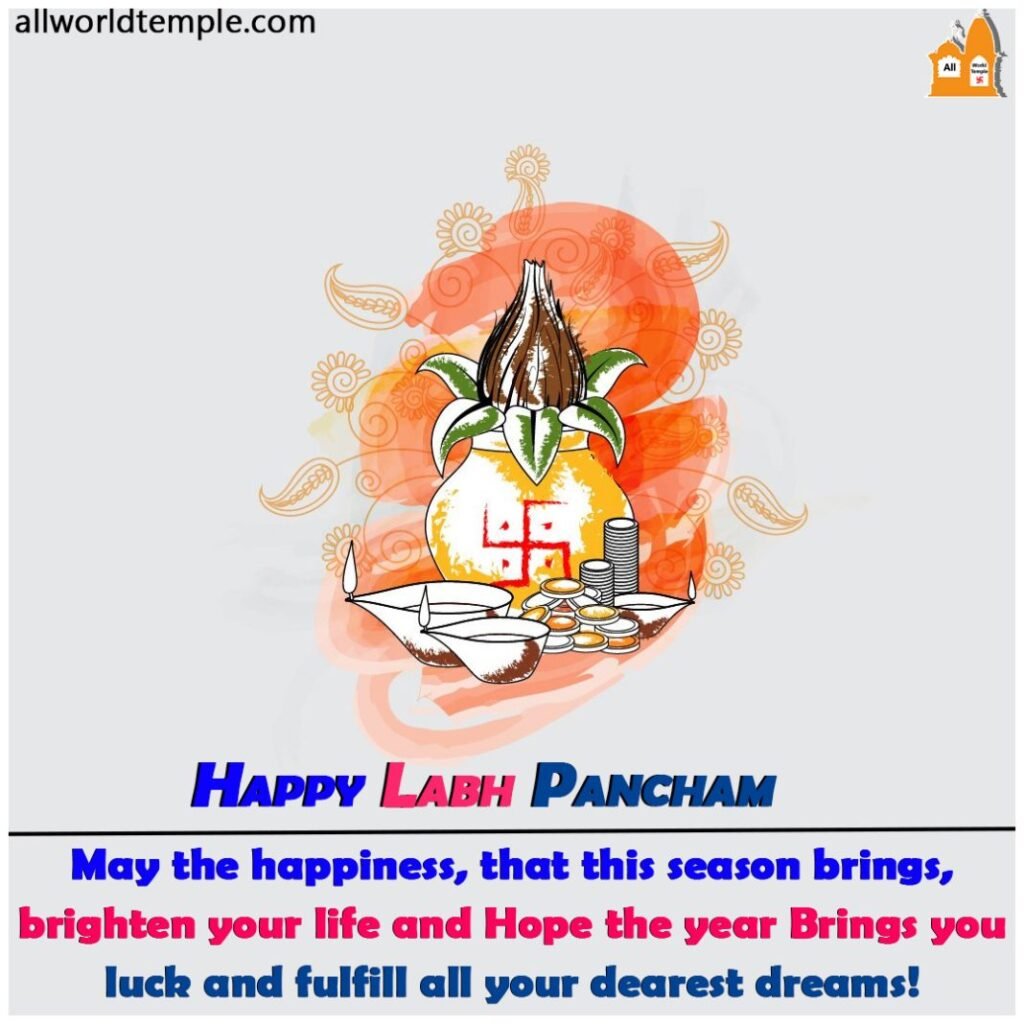 Happy LabhPancham
May the happiness, that this season brings,
brighten your life and Hope the year Brings you
luck and fulfill all your dearest dreams!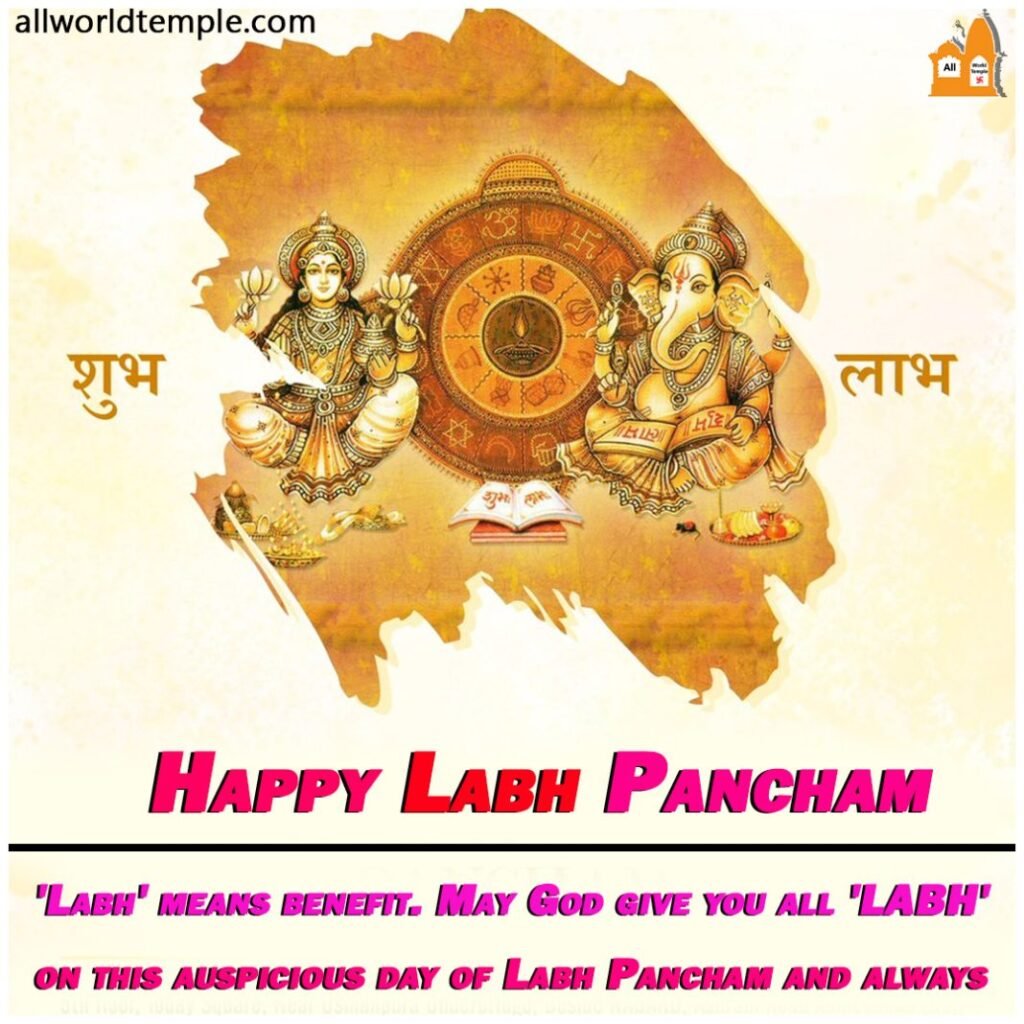 'Labh' means benefit. May God give you all 'LABH'
on this auspicious day of LabhPancham and always
" Be Kind and Good to Everyone
Stay Blessed and make Life Worth
Wish you a Happy LabhPancham"